Developing Course
---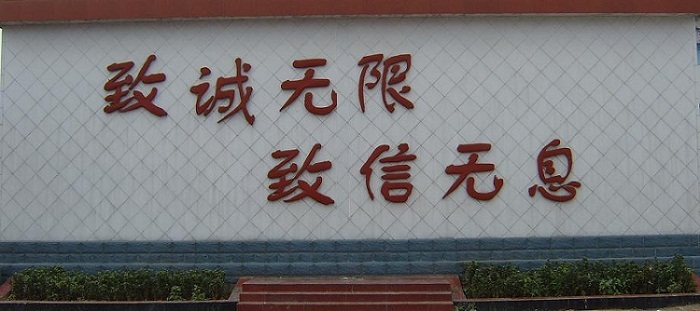 Since its establishment, led by general manager Han Manjun, our company has developed from a small workshop of cold plate soap covering only dozens of square meters to dozens of mu of production factory equipped with many sets of advanced production equipment, from single handmade soap to fine and batch production of products with various types and wide application, from finding a market to customers' seeking for cooperation as well as self-owned brand and OEM processing. Baiyun people never stop.
● In July 1997, the company was equipped with the first set of "vacuum soapmaking" process equipment.
● In September 1997, the company produced the first batch of soaps and sold them to Jiujiang, Jiangxi.
● In August 1998, the company introduced a set of "Italian Mazzoni" transparent soap equipment.
● In September 1999, the company expanded toilet soap workshop and introduced a whole set of soap production line from Italy.
● At the end of December 1999, company products were sold in major cities, and the company established offices in Harbin, Fuzhou and Chongqing and added advertisement delivery car to continuously extend product "radiating area".
● In March 2000, the company newly installed a set of glycerin production equipment to reduce emission and utilize waste materials, which can recover over 1,000 tons of glycerin annually.
● In June 2005, the company newly built a sewage treatment plant to actively respond to the call of "energy conservation and emission reduction" of the country, reaching standard emission.
After years of unremitting efforts, our factory continuously changes and equipment is continuously updated. Now there are two soap production lines, three transparent soap production lines and one toilet soap production line. Our company has begun to take shape, ranked top in the industry, and processed products for Shanghai Soap Co., Ltd., Guangming Daily Chemical Co., Ltd., Beijing Dabao Daily Chemical Co., Ltd. and other famous brand enterprises, and it cooperated with Henan Maodun Daily Chemical Co., Ltd., Qingdao HOCO Co., Ltd., Henkel Daily Chemical Co., Ltd. and other famous manufacturers once. Self-owned brands of "Ruichi", "Jingjiu", "Ruibai" and "Baiyun Jiaxiu" have been saleable and favored by customers for years.